ACA LES DEJO ALGO MAS DETALLADO DE LO DIJO JUAN
+
----
-
La actualizacion del combat america del 31/3
(hoy) contiene, entre otras cosas una licensia que habilita a los
speciaistas a tener un slot de backpack con armas comunes. Lo que
habilitaria a todo el que use spec a llevar un sniper aparte del arma
primaria. Mi sueño de ver spec con ballestas se torna entonces imposible
:´(.
Attention Soldiers!
For 3/31, the fight may take
you deeper into the trenches, but don't worry! Spring is here, and
Central Command is dropping new supplies to help you: new weapons, a new
specialist item, and a whole new battlefield to conquer. Good luck,
courageous soldiers of Combat Arms...
Operation Short
Fuse: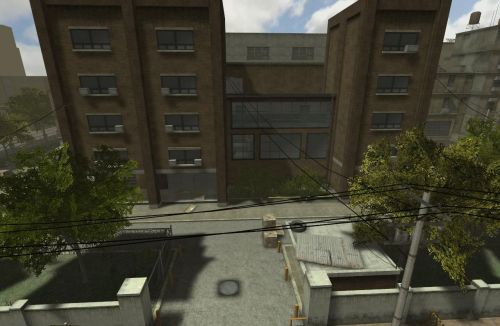 SITREP: The military received Intel that led
them to believe they were in danger of an anti-government uprising from
local insurgents. The insurgents have seized a NEMEXIS research facility
in the outskirts of the city. Although uprisings have become fairly
common of late, the military has made the destruction of this particular
group the highest priority, fearing that they have obtained access to
top secret cutting-edge military equipment, information, and
technology, all being developed by NEMEXIS. The military has dispatched
special forces to quickly and quietly annihilate the research facility,
and all those who occupy it.
Game Modes Available- Elimination,
Elimination Pro, Search and Destroy, Capture the Flag, One Man Army,
Last Man Standing, and Spy Hunt.
Clearance Level : CL3
New
NX Items: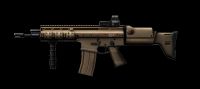 ACR Blacksnake- Although the ACR Blacksnake
resembles the SCAR, it features new and unique integral parts. It
utilizes a modular system that allows the usage of 2 types of bullets.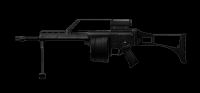 MG36- A modified version of the G36, the MG36
utilizes a longer barrel and twin drum magazines, which allow it to
serve as a squad-automatic weapon.

Specialist Backpack License- allows user to
have 1 special item slot and 1 regular weapon slot.
New Features:
Clearance
Levels: Combat Arms has added Clearance Levels to each Map and Mode, to
help users find the right map based on their rank and skill level.
·
Clearance Level 1 (CL1) available at Trainee:
-Maps: Cabin
Fever, Cold Seed, Death Room, Desert Thunder, Junk Flea, Overdose, and
Snow Valley
-Game Modes: Elimination, Fireteam, One Man Army, and
Quarantine
· Clearance Level 2 (CL2) available at Corporal:
-Maps:
CL1 maps, Brushwood, Grave Digger, Gray Hammer, Power Surge, Pump
Jack, Rattlesnake, Roadkill, Sand Hog, Showdown, Two Towers, Warhead and
Waverider.
-Game modes: CL1 game modes, Capture the Flag,
Elimination Pro, Last Man Standing, Search and Destroy, and Spy Hunt.
·
Clearance Level 3 (CL3) available at Sergeant First Class I:
-Maps:
CL1 maps, CL2 maps, and Short Fuse.
-Game Modes: CL1 game modes
and CL2 game modes.
Clan Invite System- Combat Arms has
updated the Clan Invite System! It is now easier to join clans and
proactively recruit clan members. Clan members can recruit their friends
using a recommendation system. The invitees have the option of
accepting or declining Clan Invitations, with the simple click of a
button.
Rank Unlock Permanent Weapons and Gear- Now players can
unlock a variety of upgraded versions of default gear at certain ranks.
Each player now has the opportunity to unlock 20 permanent weapons and
gear items, absolutely free. Read more here!
Other Game
Changes and Updates:
Additions/Changes:
· Curse
Filter has been adjusted to allow certain words to be said (such as
Sniper, Corporal, Arsenal and Ridiculous).
· Curse
Filtering can now be disabled.
· Players can now be
invited into clans by clan leaders and administrators.
·
GP Price of the Specialist 2 Slot License has been decreased (from
19,500 GP to 4,500 GP for 7 days).
· Voice Ad Capability
has been added to Vivox Voice Chat.
· Hacking Protection
Module has been updated.
Bug Fixes
· Addressed
some specific causes of lag.
· Usage of the MP5 RAS
Centurion can now be extended with the Weapon Renewal Kit.
Link
directo: http://combatarms.nexon.net/News/View.aspx?boardNo=101&contentNo=006Pw